New Patients at Dr. John Varga
When you have scheduled your first appointment with us, we will email you our new patient paperwork so you can complete it before you come in. If you're not able to fill out the forms in advance, you are welcome to come in a few minutes early and we complete them with you. We suggest wearing comfortable clothing.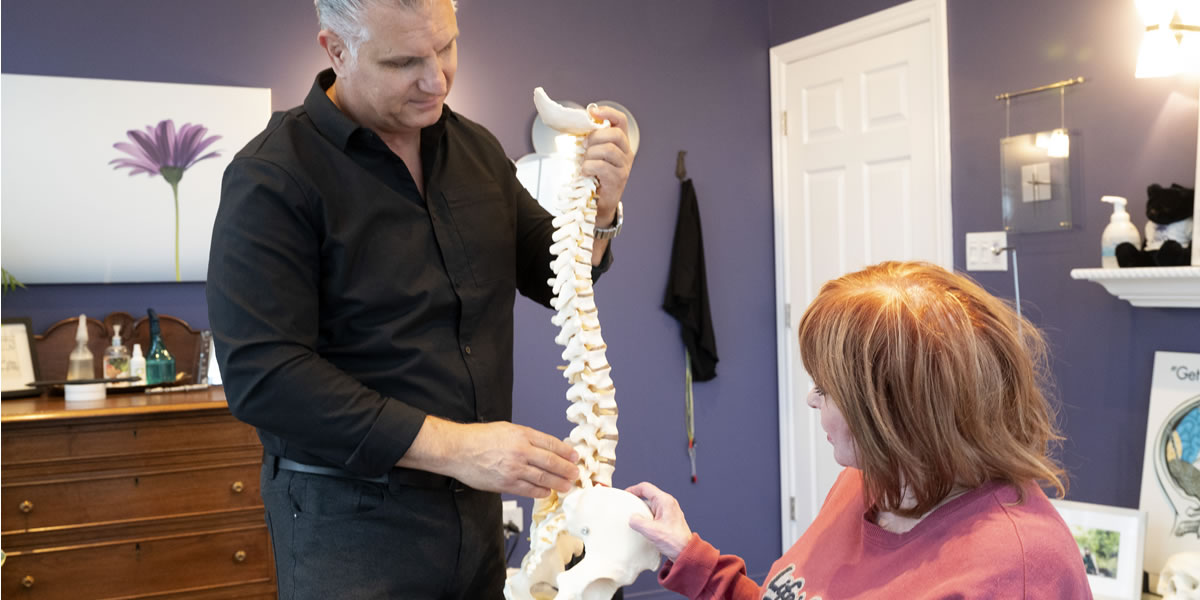 Your First Visit
When you enter our warm, inviting practice, our cheery front desk staff will greet you and make you feel right at home. Dr. Varga is usually also part of this welcoming committee!
Once your forms are finished, you will sit down with Dr. Varga for an in-depth conversation about what's been going on with your health and life. He wants to understand what's prompted you to seek our care, and how it is affecting your quality of life. He'll do a thorough assessment and explain the underlying cause of your pain or dysfunction and how he may help.
If he feels X-rays are needed, he will refer you out for those. If imaging isn't required and there are no contraindications, you will receive your first adjustment at this visit.
Plan on being with us for about 45 minutes.
CONTACT US »

Your Second Visit
At this visit, Dr. Varga will give you a good explanation of what's causing your symptoms and how his care may help. He'll explain your treatment plan and the costs involved and answer any of your questions. Our goal is to help you better understand your body and how it works, and to give you the information you need to make more proactive choices when it comes to your overall health and life.
Culturally Sensitive
We see people of many different ethnic and cultural backgrounds, and we respect all patients' needs for modesty.
If you have specific requirements, please let our team know so we can tailor your care accordingly.
Schedule Today
We accept same-day appointments and walk-ins, and we take all major credit cards. We are centrally located to serve Markham and Cornell, with plenty of free parking. Contact us today to book your appointment.

New Patients at Our Practice | (905) 294-2904