Meet Dr. John Varga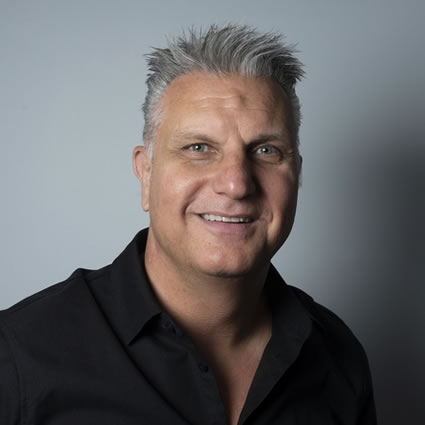 Dr. John Varga grew up in Hamilton and has been a chiropractor here for over 20 years. He comes to the clinic with 20 years of experience treating babies to pregnant women, professional athletes and everyone else in between. He is highly regarded for helping his patients understand the nature/source of their pain and providing various techniques for treatment and ongoing wellness. His first patient ever is still a regular maintenance patient in his clinic.
Qualifications
Despite having a pharmaceutical chemistry degree, Dr. Varga always wanted to be a chiropractor. In 1998, he graduated from the New York Chiropractic College and won the Clinic Award for excellence demonstrated in areas of diagnosis and patient care, an early indicator of the kind of treatment he would come to provide. In 1999 he set up his first clinic in Hamilton and then expanded to Stoney Creek in 2008 and Markham in 2019.
EXPLORE OUR SERVICES »

Dr. Varga's Mission
As a friendly and outgoing professional, Dr Varga's goal is and has always been, to actively promote the health and wellness of his patients through chiropractic care with a focus on their nutrition, injuries, prevention and rehabilitation.
Hobbies and Interests
Family time is extremely important to Dr. Varga, involving spending time at the cottage, travelling, dirt bike racing and time in the kitchen whipping up the latest culinary specialty.
Services provided
Dr. Varga will meet with you for an Initial assessment and diagnosis of your pain related to back, joints, headaches, aching muscles, wrists or knees. There are many ways in which to treat, and Dr. Varga will review your treatment plan with you pending your needs.
Generally, treatment will include spinal or manual therapy which combines spinal movement, massage, exercise and physical therapy, or laser and ultrasound pending the issue. All of these are designed to relieve pressure, reduce inflammation and improve your nerve function, relax trigger points for pain relief and then ongoing wellness. If you are an expectant mother and or post natal, he provides specialized care for mothers and babies.
Fun Fact about Dr. Varga
While Chiropractic is Dr. Varga's passion, when not working he is actively involved in the community as a minor hockey official.